There is no question that Search Engine Optimisation (SEO) has a vital role in your online business. So, why is Local SEO important when you could focus nationwide? Well, Local SEO not only focuses on improving organic search rankings but also helps your website appear on search terms in your geographical location.
SEO is ever changing, search engines update their search algorithms regularly in order to provide the most relevant search results to their users' queries. Local SEO has made a massive impact and if you're running a small business every digital marketer will suggest you do local SEO for your business to get maximum exposure. A lot of small business owners tend to overlook how important local SEO to them. Small business owners think once their website is live their website will magically rank 1st on search engines, this is simply not the case. This article will go through the importance of Local SEO and how it can help you improve your websites ranking.
Local SEO is your business' best friend
General SEO is great for generating traffic and awareness to your website. How it does this is by making sure your website appears on top search results whenever a potential customer or client searches for a topic or keyword relating to your business.
but the downfall of this tactic is that general SEO attracts all traffic, regardless of its geographical relevance for your business. That's where local SEO comes in. For instance, take an organic keyword related to your business and make it a localised keyword. You can do this by adding the name of a city, county, or phrases like "near me".
These type of keywords can be valuable for a local business. Due to them being used by people who are in your area. People who are actively looking for products or services that you provide.
Users are using Local Keywords more than you think
It's common to fear online retailers and them taking most of the potential business, however, that not the cased. 46% of all searches on Google are local searches, and the number of localised search has grown over the past two years alone.
If you think about it. If you just want a product, the fastest and easiest way is to go to a store near you and buy it. If you order online, you have to wait for it to be shipped and delivered a few days later. Some people also prefer to see or test a product yourself before purchasing.
This is a same thing for services. When you search for a carpenter, plumber, electrician, or any other type of business you need to do something for you. A client is likely to want someone that's specifically in their area, for convenience and ease of mind. (Source: HubSpot).
The Ultimate Local SEO Checklist
Keyword Research
Keyword research is the most important step for every SEO campaign. It involves discovering and analysing key phrases and terms that your target audience are actually typing into the search engines to find local businesses like yours.
Google uses the copy of a website as well as ALT text, image descriptions to understand what a website is about. It's imperative to optimise your website around keywords that people are actually using. Rather than having an image on your website as IMG_9876.jpg, try using a keyword relating to your service or product, for example, web-design-services.jpg. This extra keyword on our image will helps Google understand what we do, we can even add local keywords within our images to better optimise our website locally.
On-Page SEO
Title tags, meta descriptions and permalink structure is one of the most important SEO elements you can do for your website.
Title tags is the main text that appears in search results, not only that it appears on top of your browsers tab and when saving websites as bookmarks. This provides a brief overview of what they can expect and tells them what your page is about.
Your title should include the keyword you are trying to rank for, while at the same time accurately describing the page that's displayed.
Knowing what matters most in local SEO, it's probably time to evaluate your site. You can run a site crawl to find any issues relating to the following:
Duplicate content
Broken links
Accessibility
Indexibility
Missing metadata
You can perform these kinds of checks by using tools like SEMrush
Once you have corrected any errors that appear in the report. You're then able to explore ways on enhancing the website, some of the overlooked areas are:
Title Tags – add geographical keywords if possible
Images – Use keyword appropriate ALT text and captions where possible
Navigation – Simplify your websites navigation structure will help your users find relevant information in as few clicks as possible
URL String – creating geographical URLs, such as,
These forms of on-page optimisation are simple tweaks that can have big results.
Once these factors have been addressed, you're then able to move toward off-site SEO that are just as important to local SEO.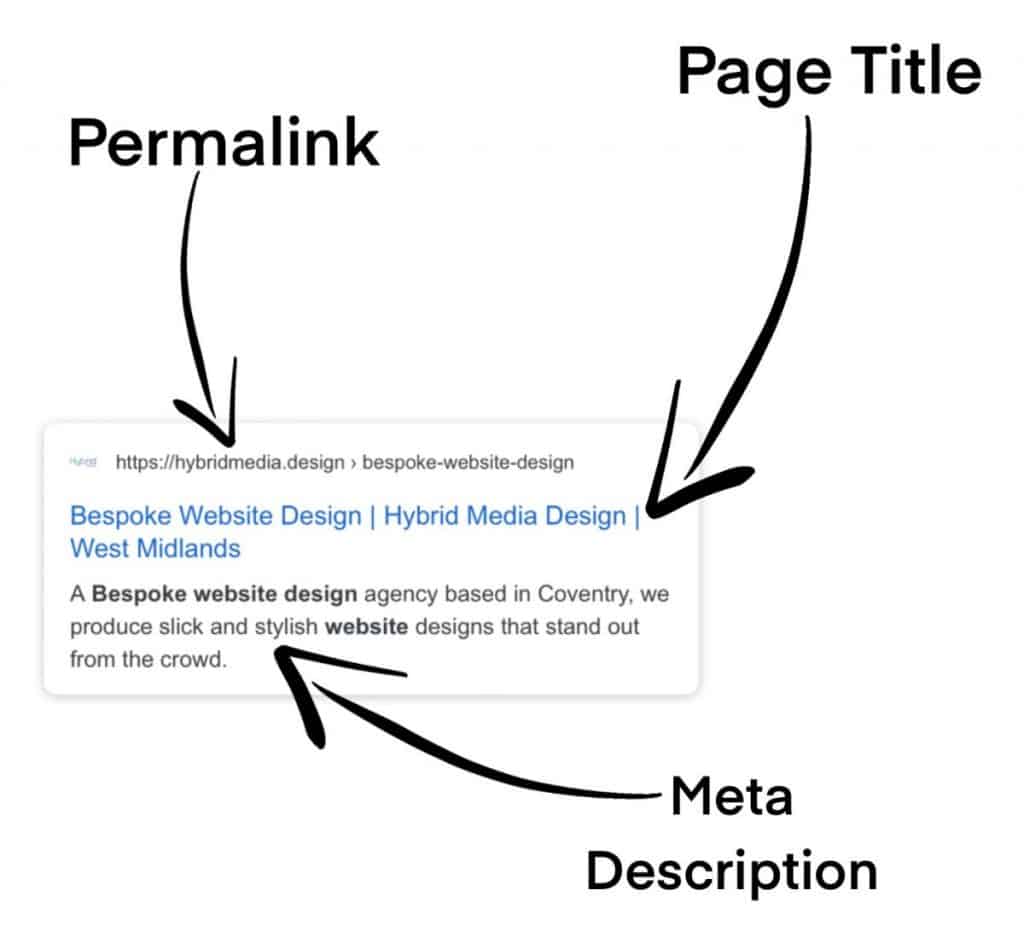 Your title should include the keyword you are trying to rank for, while at the same time accurately describing the page that's displayed.
Customer Reviews and N.A.P Information (Name, Address, Phone Number)
Right next to SEO, N-A-P are the three most important letters in local search results.
If you want your business to show in local searches, it's crucial that Google understands where your business is located. Google has the ability to pick up NAP information on all websites around the web. The consistency and quantity of NAP information on your website is a ranking factor for local searches. The more often and consistent your business information is found across the web is, the higher visibility will be in your local area.
Create local content
If you want local people on your website or your store, you'll need to create engaging and unique content that caters to them. The first page that a user sees when they visit your website is known as a 'landing page', which could be your homepage or any other page that rank for keywords in Google. First impressions count, so make sure that all of your pages are pleasant to use and relevant to what the user searched for.
You can perform keyword research yourself by using such paid services as Ahrefs, SEMrush, or Googles free Keyword Planner for this. Once you have a list of relevant keywords, make sure to include H1 tags, relevant titles, correct permalink structure and meta descriptions.
What also helps a website is customer testimonials, a brand's story, photos of your team, FAQ section. By highlighting positive reviews of the service you provide, visitors will in turn will have a better impression of your business. Creating landing pages with engaging content, staff stories is also good from SEO perspective it also increases engagement with a brand.
For a eCommerce store, a lot of potential customers experience purchasing anxieties, and to alleviate this, providing as much information for a product and having a FAQ section with clear policies will help move visitors further down the conversion channel.
Another great way to generate local traffic to your site is to create a blog. By writing content about your business, it is not a bad idea to write content about that touches on things happening in your local area or community. If the town or city your business is located wins a prize or is celebrating an important milestone, write about it. By making your blog a place people can come to learn about your local area, you'll be able to direct searchers towards the rest of your site, increasing traffic and performance in local SERPs.
Customer Reviews
With over 92 percent of consumers that read online reviews to find local businesses and services. To top it off, 60 percent of consumers judge a local business on its overall star rating with 43 percent find 3 out of 5 stars to be the minimum rating before consulting with that particular business.
With so many people using reviews as a decision factor to use a business for a particular service or product, it is imperative to get positive reviews.
Your online reviews play a direct role in your search visibility, so the quantity and quality of these reviews are paramount. To receive a review you will need to focus on creating an amazing customer experience. After every sale or completed service, politely ask for feedback. Google My Business, Facebook, Yelp are great places to receive and reply back to reviews.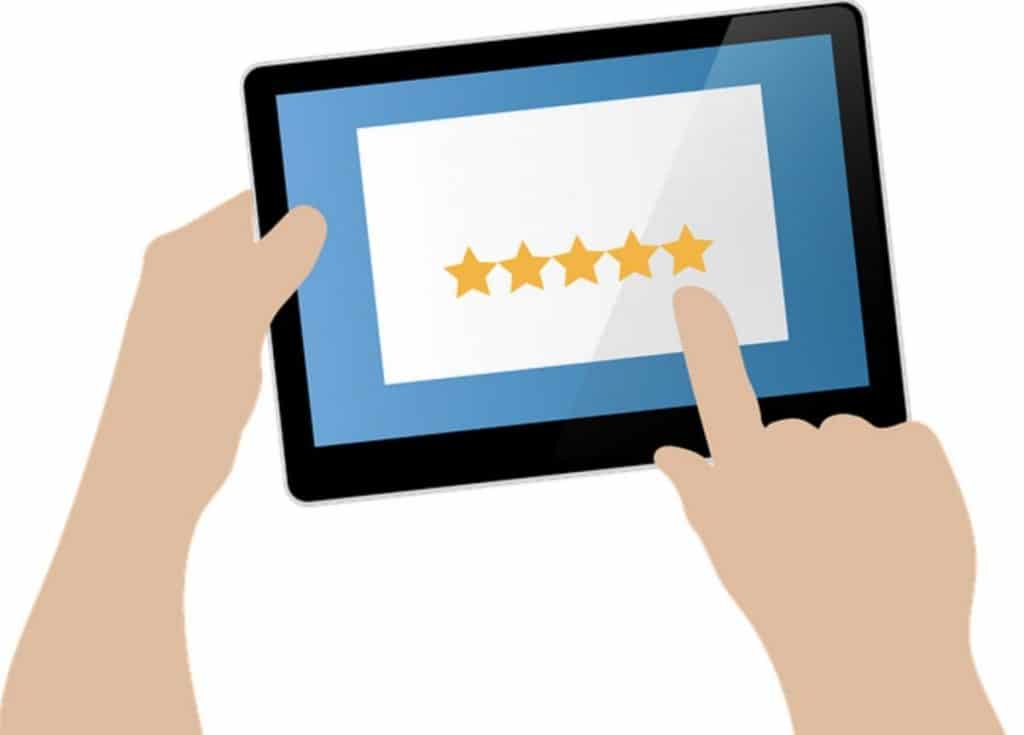 Mobile Friendliness
Google favours websites that are mobile friendly. If your users are feeling frustrated when visiting your website due to a port mobile experience like small text, slow loading time, then you should probably update to a responsive website design.
Most websites are responsive, meaning that it is able to adjust to fit any screen size of a device. Back in April 2015, Google announced a mobile-friendly update to its algorithm, which resulted in penalties against websites that were not optimised for mobile devices. Failing to meet Google's mobile friendly guidelines will result in a loss of search traffic.
If you would like to find out how we can help you with your website, check out our web design service.
Conclusion
We hope that you found this article useful and learnt a few things you didn't know before. If you'd like to discuss how we can help improve your SEO campaign feel free to get in touch.