WWDC 2020 Highlights. WWDC 2020 has been and gone and we couldn't be more excited with all the announcements unveiled in this year's WWDC. Here are our announcements that we're most excited to see in 2020.
iOS 14 Updates
App Clips
App clips is a new feature within iOS 14 and is a great new way for users to quickly access and experience an app. App Clips can be discovered and accessed by Apple's new "App Clip Codes" or by NFC, or QR codes. These can also be shared in messages.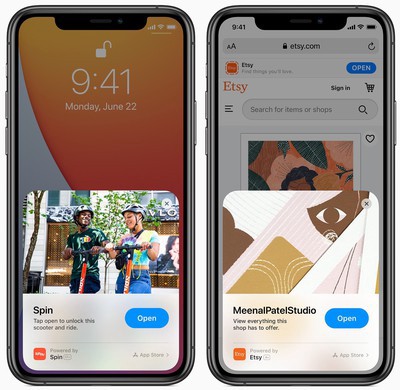 Picture in Picture
Also unveiled at WDCC 2020 a Picture in Picture mode for viewing videos in a moveable frame. This allows you to do other things on your iPhone while enjoying your favourite movie, or tv show.
This implementation works similar to Picture in Picture on the iPad. Users can swipe to the side and the audio will play while the video remains hidden.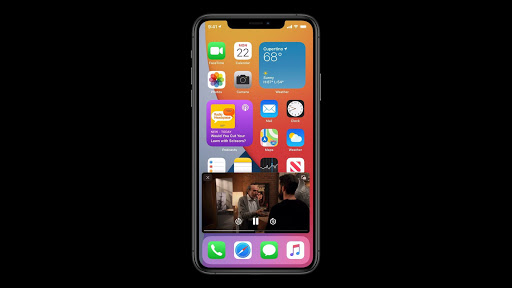 Siri New Design
Apple's smart assistant, Siri has had some love this time round with a new major, but subtle design. Siri will no longer take up the entire screen when asking Siri a question.
That's not the only thing, Apple has expanded Siri's knowledge and its ability to find answers across the Internet. Siri can also send audio messages when asked. Not only that, but Apple has also expanded Siri translation support to a number of new languages.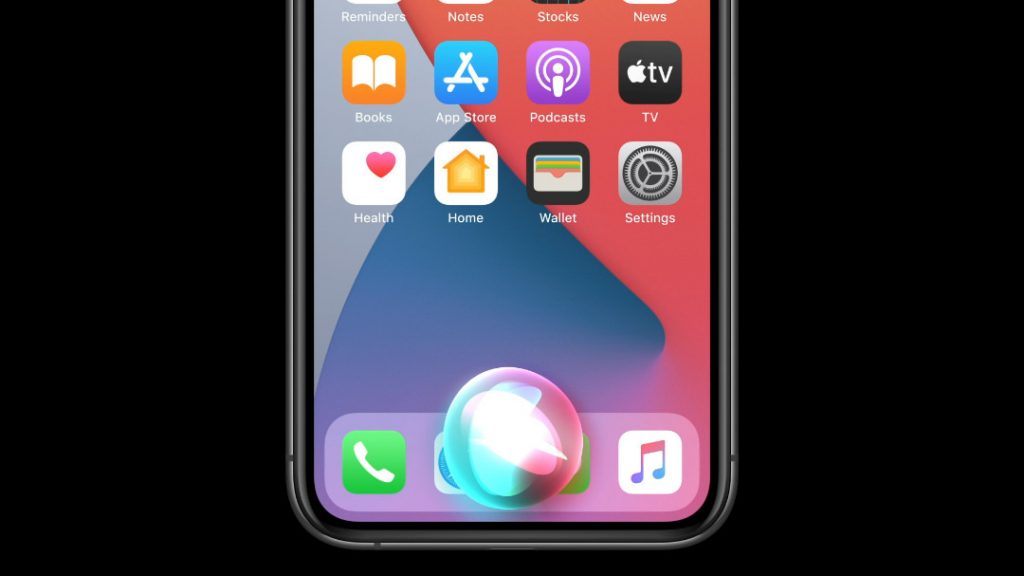 Digital Car Keys
Apple confirmed in iOS 14 and watchOS 7, a feature that was well rumoured and well speculated. Within the next update, iOS will support NFC-based car keys. This allows users to unlock and start their vehicle with a compatible iPhone or Apple Watch device.
Similar to how cards, train tickets work within the Wallet app, the digital car keys are stored within the same app. According to Apple, to use the digital key, you simply walk up to your car and bring your iPhone near the driver's side door. To start your vehicle, you will be able to place your iPhone on a reader or wireless charger to start the ignition.
For an additional bit of assurance, Apple announced a power reserve feature that allows the digital car keys to work for up to 5 hours after your iPhone battery has run out.
This feature will roll out to BMW customers next month, with the new 2021 5 series and will be making use of this technology first. Apple hopes to expand this feature to other car manufacturers over time.
Apple also announced that it is already working on the next generation of its digital car keys. This will be based on the Ultra Wideband technology, which allows users to unlock future car models without removing their phone from their pocket or bag. Apple said this feature will utilise the U1 chip in the iPhone 11 models, and will become available next year.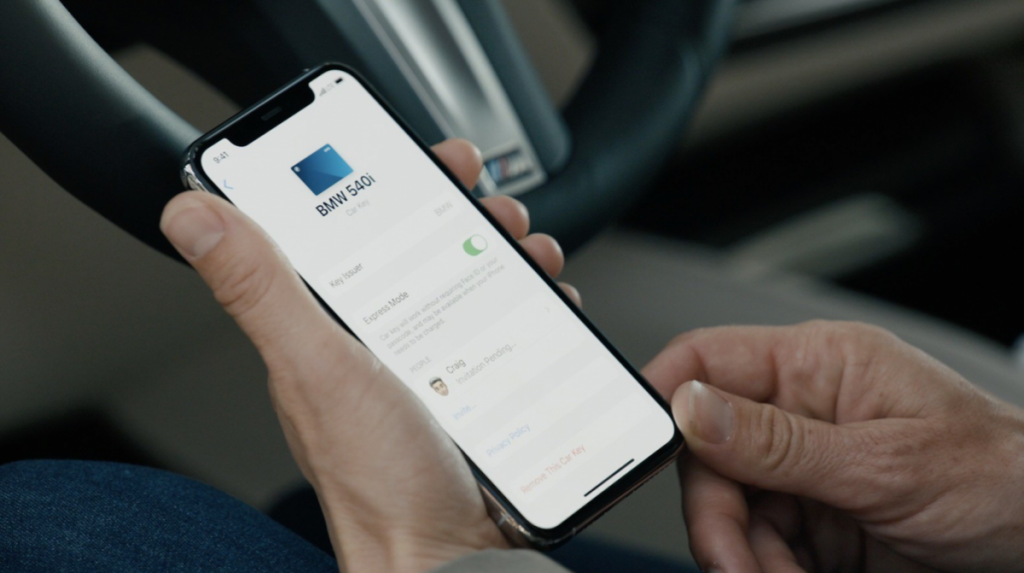 Widgets on iOS
Apple announced the widgets have undergone a new design and functionality. These come in three different sizes, a small square, a medium double wide rectangle, and a large box that envelops roughly half your iphone screen.
In iOS 13.5.1 widgets are currently available but within the "Today" view. This is the far left screen of your various Home screens. These widgets are now able to be dragged around and moved onto any of you Home Screens. This opens a huge amount of customisation options for its users.
Apple has also created an entirely new widget called Smart Stack. Smart Stack is a group widgets put together that will rotate throughout the day. In the morning it may present Shortcuts you run, or Podcasts, or Apple Music. Then rotate to Maps while on your way to work and in the evening, rotate to the News app. This is all calculated by how you use your phone throughout the day.
The Smart Stack widget can also be edited. You have the option to turn off specific modules by tapping on the "Edit Stack". This will also show you different modules that can be included in the stack, with the ability to reorder as you choose. You can disable the auto-rotate smart feature by toggling it off.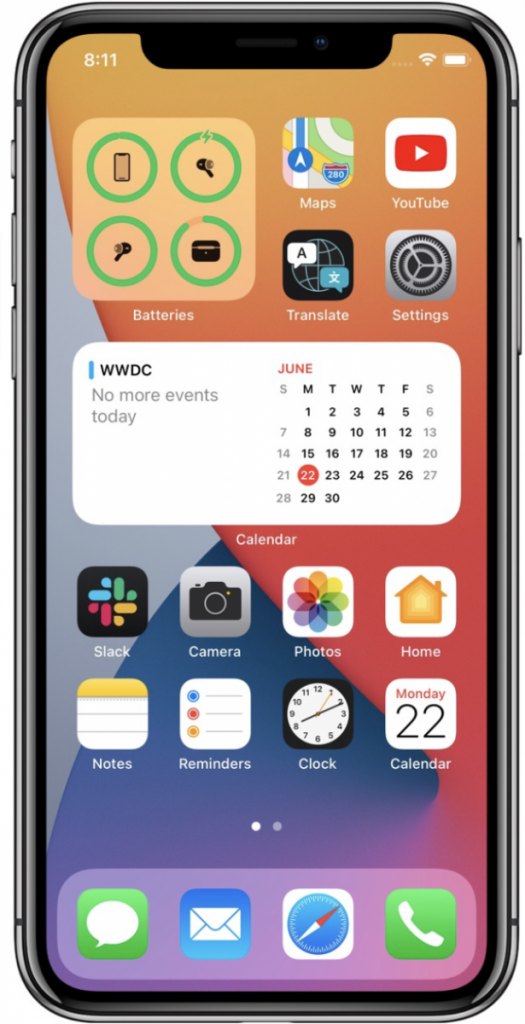 iPadOS 14 Updates
New Toolbars
Apple announced a new toolbar function with drag and drop functionality in the new iPadOS 14. This feature has been implemented across numerous iPad apps, including Photos, Files, Notes, Calendar, and Apple Music. For instance, the Photos app has gained a new sidebar, a lot like the one found in Photos for Mac. The Apple Music apps is also getting a new full-screen music player.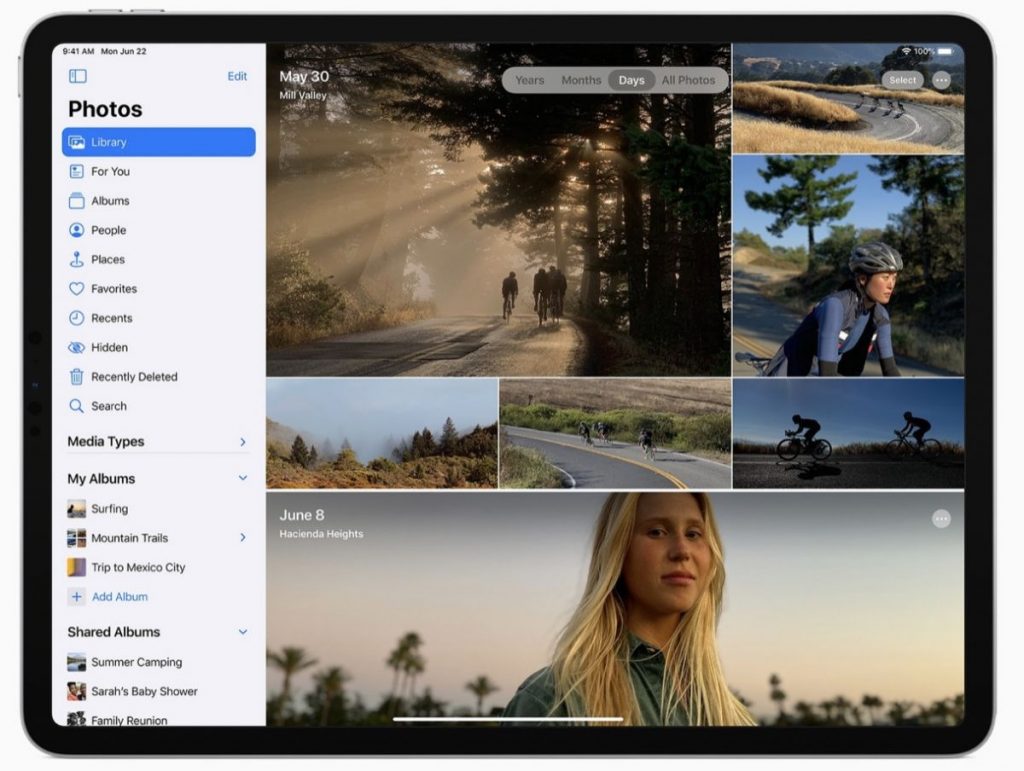 Spotlight
iPadOS 14 brings a redesigned search to the iPad. Rebuilt from the ground up, Spotlight within the iPad is now the one place to quickly find practically anything from, launching apps, accessing contacts, searching within apps like Mail and Files, and even making phone calls.
Web searches within the new Spotlight feature have also been refined, delivering more relevant suggestions as users type and the ability to get search results.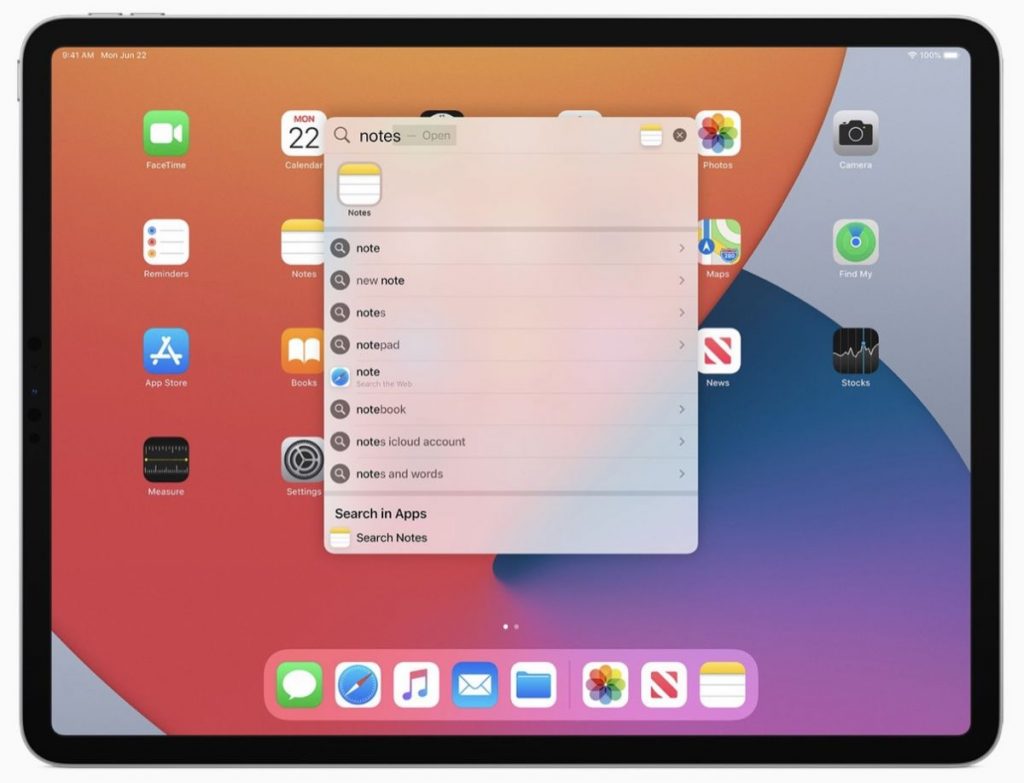 Handwriting Improvements
Handwriting on the iPad is becoming more popular and powerful as typed text. Codenamed "Scribble" by Apple, allows a user to hand-write in any text field and be automatically converted to text.
When taking notes, Smart Selection will use on-device machine learning to distinguish handwriting from drawings.
Also within Notes, there's shape recognition that allows users to draw all kinds of shapes that can snap right into place when diagrams and illustrations have been added.
Location Anchors
Apple Announced the iPadOS 14 comes with ARKit 4, that delivers a brand new Depth API. This allows developers to access more precise depth information, captured by the LiDAR Scanner on iPad Pro.
Developers can use the Depth API to drive new features into their apps, for example, taking body measurements, testing how paint colours will look before painting a room.
ARKit 4 introduces Location Anchors for iOS and iPadOS apps, leveraging the higher resolution data of the new Apple Maps map to pin AR experiences to a specific point in the world.
MacOS Big Sur
MacOS Version 11
It appears as though Apple is looking to move on from macOS 10. Within System Preferences menu, the software update is referred to as version 11.0
This would mark the end of an era for Apple Desktops. For nearly two decades Apple has released each new version of macOS as an increment. Ranging from OS X 10.0 Cheetah to macOS 10.15 Catalina in 2019. Big Sur is scheduled for public release in the fall 2020.
MacOS Big Sur Preview
At WWDC 2020, Apple also previewed the latest version of macOS, labelled "Big Sur". Apple has said this is the biggest update since macOS X and introduces a whole new design, new features to Safari, updates to Messages and much more.
The new design has been described by Apple as "spacious", which encourages easier navigation while allowing more control at your fingertips. Apple has redesigned the UI with curvature window corners, to the colour palette and materials.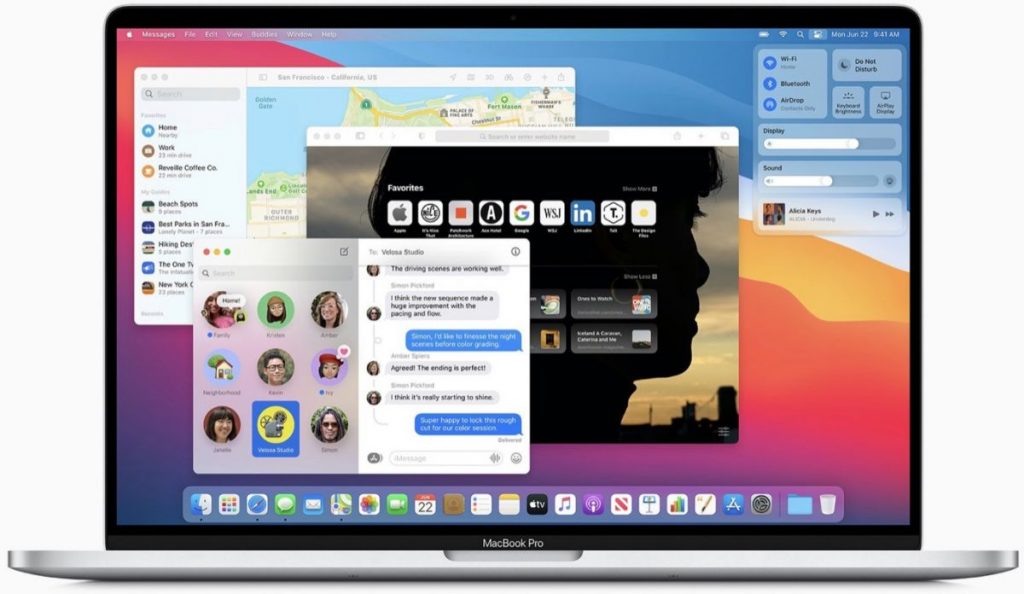 The dock icons have been redesigned to be more concise with icons across other Apple products, while maintaining their Mac personality. Apple has said the new design reduces visual complexity and focuses more on the content and brings it front and center.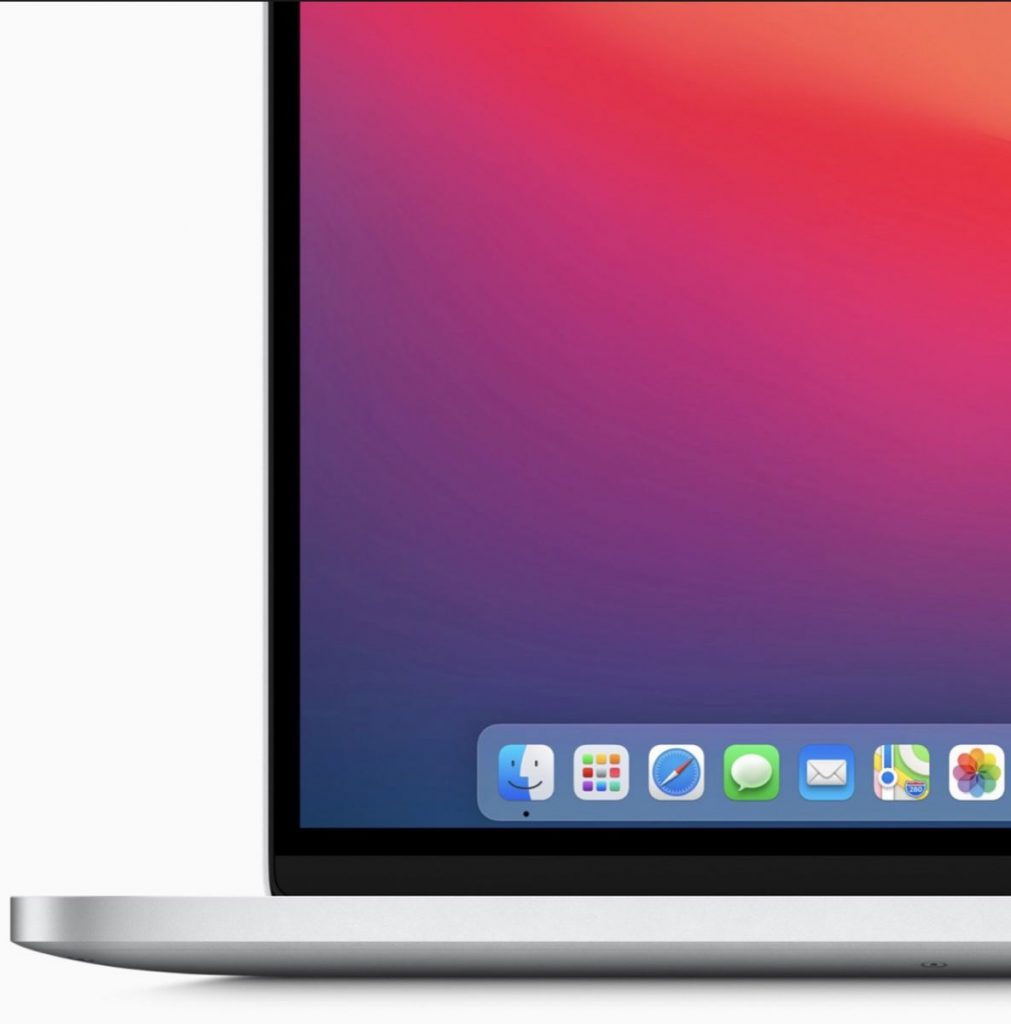 Big Sur brings a new Control Center, which delivers quick access to controls right from the desktop. Notification Center has seen some updates, that include more interactive notifications and redesigned widgets in different sizes, in keeping with the design of iPadOS 14 and iOS 14.
Safari is receiving the biggest update since it launched back in 2003. The browser tabs have been redesigned for faster navigation. Favicons will display by default, allowing you to see where to click at a glance.
Users opening Safari will see a new start page. This page is customisable with background images, adding sections like a Reading List, iCloud Tabs. Foreign languages can be translated with built-in translation tools covering several languages.
The privacy within Safari now supports a new Privacy Report feature, adds visibility to how Safari protects browsing activity while using the web. Users will also be able to choose when and how a website interacts with a Safari extension.
WebP coming to macOS 11
WebP is a relatively new image format, developed and introduced by Google. Announced back in 2010, it provides lossy and lossless compression with smaller file sizes, compared to JPEG and PNG files. WebP offers 25-35% smaller file sizes for the same quality that JPEG and PNG offer. In addition, WebP also allows animation, this can be used as a substitute to animated GIFs.
WebP images are currently supported in Chrome, Firefox and Microsoft Edge (Chromium engine based Edge). Support for WebP has been notably absent from both iOS and macOS Safari. With the adoption of WebP image format into Safari, WebP will most likely receive more widespread adoption amongst web developers.
Apple Silicon Chips
While it has been rumoured for awhile now, Apple confirmed their plan to switch to custom processors for its Macs. Apple is waving goodbye to Intel based processors and incorporating their own custom silicon chips. Apple has promised an "incredible" performance and features.
Building on its A-series chips for iPhones and iPads, Apple wants Macs with its custom silicon to have the highest performance and lower power usage. Apple has stated that the vast majority of Mac apps can be quickly updated to be "universal" with support for Intel-based Macs and those with Apple's custom silicon.
Apple said that it expects the first Mac to utilise the custom silicon to launch by the end of 2020, and fully expects a full transition of its entire lineup by 2022.
Conclusion
With WWDC 2020 over, there is so much information to digest. This is only a highlight of the key features we're most excited and intrigued about. You can find out more information from Apple's own Keynote for each device here. You can preview a full comprehensive list there with keynotes available.
We hope you're as excited as we are especially with the new macOS Big Sur update, we'll keep you updated on any more developments announced from now until then.
If you liked this blog post, feel free to check out our other blog posts here